I recently read Brian Kernighan's Unix: A History and a Memoir. If his name sounds familiar, Brian is also the author of The C Programming Language, along with Dennis Ritchie, the creator of C.
It's a fascinating book that gives an insider's view of Bell Labs, a remarkable institution that produced so many great ideas and capitalized on them.
Here're my notes from the book: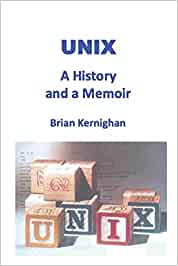 The main lesson I got from the book was the appreciation of what an exceptional programmer Ken Thompson was. You have to read the book to truly appreciate his brilliance.
I highly recommend you read the book. It's a lovely read and surprisingly, not too technical. Brian Kernighan is a wonderful writer who explains complex technical topics in simple terms so they're easy to understand.
I think you'll love it.